About us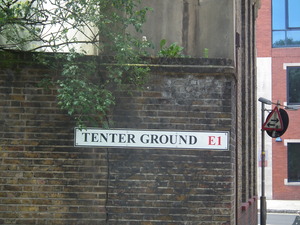 CharityComms is the membership network for communications professionals working in UK charities. We're here to help raise the standards of communications across the sector, to fly the flag for communications as a vital strategic function at the heart of charities, and to connect communications professionals through sharing best practice.
Vision
Our vision is for effective and inspiring communications to be at the heart of every charity's work for a better world.
Purpose
We improve the standard of communications and champion its role in the sector. We represent, support, inspire, connect and inform our members and the wider charity communications community.
By the end of 2023
Communications will be recognised across the sector as an integral part of the effectiveness of charities
Charities will have SMT/senior board representation from communications (ie an equal voice at the top table)
More and better resources will be available to help charity communicators improve their skills and the impact of their work
The planning and delivery of charities' communications will take place in the context of an integrated brand and organisational framework.
Where we started…
CharityComms was set up in 2007 by communications directors from some of the UK's biggest charities, several of whom are still on our board of trustees. The founding members felt there was no real home for charity communications professionals where they could share best practice, insight and innovation and network with their peers. CharityComms was created to fill that gap.
Charities can join CharityComms as organisational members, so that the whole comms team benefits, or professionals can join as individual members. We also have a number of corporate partners who are suppliers to the charity communications sector and who support our goal of improving the standards of communications for all charities.
…and where we are now
We now have over 4,000 individuals involved as members, from over 500 charities.
We look at communications in its broadest sense, covering the whole comms remit including brand management, campaigning, consumer insight, digital and social media, fundraising communications, internal comms, marketing, market research, media relations, policy and public affairs, public/external relations, publishing and information, reputation and risk management and social marketing (behaviour change).
In addition, we're spreading the message of the value of effective communications to key influencers within and beyond charities, including colleagues in fundraising and services, senior leadership (CEOs and trustees), the media, politicians and policy makers and any other external bodies which impact on communications activities.
CharityComms' services include:
Events including conferences, seminars and networking opportunities
Articles on all aspects of charity communications
Fortnightly enews
Mentoring and other peer support
Career Framework of core comms competencies
Free job advertising
Supplier directory of corporate partners
Freelance directory of freelance individual members
Twitter updates
Any complaints? Here's our complaints procedure.