CharityComms trustee election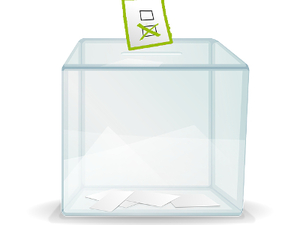 Voting is now open for our 2017 trustee election. Voting closes on Friday 18 August at 5pm.
Please vote for TWO of the 18 following candidates. All candidates are either organisational members, indivdual members or corporate partners of CharityComms. You should cast TWO votes in all.
Each candidate has put forward their arguments to secure your vote under four headings: their professional experience, their motivation for standing as a CharityComms trustee, the personal qualities and experience they will bring to the board and their vision for CharityComms' future.
CharityComms members can vote for the candidates they feel have the relevant experience in both comms and the charity sector to understand the challenges and opportunities facing charity communicators, and who they believe can help us shape CharityComms' services to meet these.
While election to the trustee board is open to all individual and organisational members of CharityComms, our current trustees feel representatives from the following groups would be particularly welcome to the board at this time:
Individuals from black, Asian and minority ethnic communities
Individuals who consider themselves to have a disability
Individuals with experience of working in a communications agency with commercial and charity clients.
Please note that all CharityComms members are eligible to vote in this election – including anyone working at an organisational member charity, all individual members and corporate partners. If you have any problems registering your vote, please contact sushi@charitycomms.org.uk
Our candidates are: (click their name for further information and vote here before 5pm Friday 18 August).
Voting closes on Friday 18 August at 5pm.
Lucy Abell, director of communications, Stonewall (organisational member)
Professional experience
My experience of working in charities over 15 years has been as varied and as fascinating as the sector itself is. I have been a lone comms all-rounder in a small campaigning charity, through to leading a team of 20 as Mencap's head of communications until earlier this year. I am currently director of communications for Stonewall, Europe's biggest LGBT charity, creating communications strategies to support the fight for LGBT equality. I also volunteer with a genuinely tiny charity (one paid member of staff!) in my home patch of Walthamstow, trying to build them a presence within a single borough.
Motivations
For most of us working in charity communications, the past two years have been unpredictable and, a lot of the time, frankly unbelievable – the political twists and turns on top of austerity making it more important than ever that we charities find a clear and compelling way of talking about our work and the people we support. As we leave the EU, finding ways for us–- the public voices of our organisations – to link together, support each other and share skills and insight will be massively important. I would love to be able to help CharityComms create those opportunities.
Personal qualities and experience
I hope, as a board member, I will have the distance from day-to-day practicalities of CharityComms to be able to look outside our bubble and help us get temperature checks on how we are seen from outside the sector, so we can be ready to tackle whatever the next set of challenges might be. My skills, I think, lie in translating insight into practical strategy, helping to shape a programme of skill sharing and learning that will help us, as a group of professionals, get the most out of this really valuable organisation.
Vision for CharityComms
I want to see CharityComms grow in strength as a network, and become more agile in responding to changing external situations, sharing emerging knowledge and best practice quickly with members. And I'd love to be part of building on the great work CharityComms has started in focusing not just on sharing communications skills, but on the wellbeing of professionals in our field, making sure our work is valued for what it is – a demanding and specialist craft that needs investment and development.
George Ames, director of client services, Forster Communications (corporate partner)
Professional experience
Board director of a dynamic and successful PR agency, focused on accelerating social change. Role balances company leadership, profitability, business development and ensuring the highest standards of delivery for clients.
I have over fifteen years of developing and implementing complex PR strategies for corporate, public and not-for-profit sector clients, operating at local and national levels. Expertise spans helping organisations find the focus they need to achieve their ambitions, translating audience insight into compelling strategies, creating social change campaigns and providing corporate communications counsel, including crisis management and mitigation. I was a founding trustee, and chair, of the Forgiveness Project.
Motivations
With charity budgets under ever more strain, coupled with the social needs being at least as pressing as they every have been, CharityComms is in a unique position to support, motivate and upskill communicators across the sector help them to deliver outstanding strategies and campaigns that drive change.
Personal qualities and experience
I believe the skills I bring from being on the board of a dynamic, successful and fast paced social change organisation and having extensive experience of working in the sector, makes me a suitable candidate for helping CharityComms achieve its ambitions.
My role balances company leadership, profitability, business development and ensuring the highest standards of delivery for clients. I have over fifteen years' experience of developing and implementing complex PR strategies for private, public and not-for-profit sector clients, operating at local and national levels. My skills include:
Company leadership and direction
Creating and delivering award winning integrated social change campaigns
Team leadership and motivation, including multi-agency groups, associates and freelancers
Management of complex stakeholder groups
Application of audience insight and planning data to build behaviour change programmes
Providing board level counsel and issues management guidance
Securing, and growing, business opportunities
Vision for CharityComms
To stay relevant, CharityComms must challenge the norms and reinvigorate the way the sector approaches communications. Effective integrated communication is core to organisational direction and strategy. With this in mind, CharityComms needs to be respected by charity sector leaders, not just those with a communications portfolio, for being an indispensable resource that enables them to achieve their social change and growth potential. While remaining an accessible resource for all the sector, CharityComms needs to find ways to grow its income streams, ensuring it can invest in the insight, tools and senior counsel required by senior staff and their boards.
Hazel Austin, brand marketing manager, Age UK (organisational member)
Professional experience
I'm a creative and self-motivated individual with strong communication and interpersonal skills, developed over ten years in marketing and communications. I've worked in both the public and private sector before finding my 'spiritual home' championing the vital work of the voluntary sector.
For the last eight years, I've worked at Age UK – supporting our network to deliver integrated, national brand marketing campaigns. I manage complex agency and stakeholder relationships to deliver innovative and compelling propositions that raise awareness and effect change.
Motivations
As a long-time member of the Chartered Institute of Marketing, I'm aware of the limited understanding of our sector across the industry. I value CharityComms' desire to address this imbalance, and would like to be part of helping the organisation to continue to champion the importance of effective communications within the third sector and beyond.
Alongside the chance to influence the communications industry, I'd really welcome the opportunity to help CharityComms enhance its offer to members; CharityComms provides a wealth of practical knowledge and a substantial peer network for charity marketing and communications professionals and I would like to work with the board to help this grow.
Personal qualities and experience
My work with the Age UK network means I have insight into the challenges facing small, medium and large charities. Combined with my time in international secondment, this also gave me insight into developing support for those who did not come from a communications background but helped them to understand the value gained by implementing robust communications planning.
I've worked across the full communications portfolio – delivering successes within service and strategy development, campaigning, digital, research and PR.
From a personal perspective, I'm particularly interested in female advancement in the workplace, advocating through my role as a union representative for equality and diversity across a number of areas.
I am a part-time student of the Chartered Institute of Marketing (CIM), the mother of a young child and of afro caribbean heritage, all of which add an additional layer to the existing representation on the Board.
I would be delighted to offer the board my enthusiasm, strong stakeholder engagement skills and commitment to our industry so that we could address some of these issues.
Vision for CharityComms
I'd like to see CharityComms use its expertise to influence institutions like the CIM/CIPR, so we can add a comprehensive third sector understanding to the (mostly) commercial perspective upon which industry practices are based. This would broaden the knowledge-base in a positive way and potentially encourage future marketers to consider third sector roles.
I want CharityComms to remain a valued source of sector expertise, while also providing moral support and professional development for its members. Most of all, I heartily endorse the CharityComms goals as reflective of how we need to work and would welcome the opportunity to contribute towards achieving them.
Mike Buonaiuto, executive director, Shape History (corporate partner)
Professional experience
I am the founder and executive director of Shape History and an award-winning creative director who's spent a decade working alongside organisations, brands and charities that put people over profits. My background has always involved building teams that use creative tactics and digital tools that grow movements, fundraise and drive real-world change. More than anything, Shape History is a vehicle to bring like-minded people together, and to prove that if the model is right, a social enterprise can work to support good causes of any type, with both integrity and a sense of adventure.
You can view my showreel of campaigns work here: www.ShapeHistory.com
Motivations
I believe it's never been more important for young people to find their voice and amplify social, health and humanitarian change.
The last 12 months as a member of CharityComms has allowed me to gain a unique understanding into the workings of both the third sector and corporations looking to benefit people's lives – meeting with and learning from those who work alongside myself and my team day to day.
Together with my experience in helping and supporting amazing young change-makers, along with the largest charities, I believe I can continue these lessons, now for others and help CharityComms fulfil their full potential in uniting and innovating the sector.
Personal qualities and experience
I learned online organising skills during the marriage equality movement in 2011. After working in PR for six years, I formed the UK's leading body pushing for the government to consult and change the laws for same-sex couples, by demonstrating a public need for change with digital content in news and social media. I then worked for the United Nations in New York for two years directly for global LGBT rights; combatting discrimination, before then building the digital team at Weber Shandwick London.
With this strong background in LGBT rights, and having fought together for the voices of marginalised groups to be heard, especially around BME and elderly communities living with disease - it's this understanding of igniting the power of diversity through social and digital campaigns and content, which I hope sets apart my experience as different.
Vision for CharityComms
My vision for CharityComms is accessibility of a wider range of age demographics and culture through more diverse knowledge sharing.
Through being a member of CharityComms I have often spoken with members and watched keynote presentations on the need for greater understanding in mobilising young people for social change and fundraising – however there is a lack of diversity in age, gender (more than just male and female) and ethnicity in these speakers, participants and members. Let's widen the opportunity for greater learning and let's make sure CharityComms continues to be a leader in it's field; uniting all who are interested in innovating the third sector.
Chrystyna Chymera-Holloway, head of insight and strategic marketing, The National Autistic Society (organisational member)
Professional experience
I'm a strategic marketing expert with over 10 years' experience in the public and charity sector including Anthony Nolan, Save the Children and The National Autistic Society. I'm deeply passionate about sharing experiences across the sector so that we can all become more sophisticated and insight-focused. I have worked and managed everything from rebrands, website redevelopments, multi-million pound public-awareness campaigns, product launches, new schools, departmental restructures, organisational strategies, research projects and more. I'm currently the head of insight and strategic marketing at The National Autistic Society. You may have heard me speak about our award-winning Too Much Information campaign which launched with a film viewed by 56m people.
Motivations
Over my career I have benefited from the many events and reports held and published by CharityComms and as a mentee on the excellent mentor programme. I've even presented at CharityComms events myself. In a competitive market, where charities are facing more scrutiny and less favourable opinions, every communication decision we make needs to be the very best use of our funds, using insight to ensure it's focused on the right audiences, the right channels, the right message, and have a wider view of the impact it will have on the sector as a whole. With a head for strategic thinking, a genuine geeky passion for data and analysis, and a creative fire in my belly, I think I can offer CharityComms focus and energy to keep driving our sector forward.
Personal qualities and experience
My sector experience is broad. I've done everything from driven thousands of donations and sign-ups from a budget of hundreds, to running a national advertising campaign which delivered 26 million booklets – to every single UK household. I've brought innovation to the sector – ground-breaking films, virtual reality and partnerships, while at the same time working on complex CRM projects, website migrations, restructures and budget cuts.
I engage from the other side too – as a runner and cyclist supporting charities I love. Plus, I'm a passionate campaigner – you'll see me at protests or engaging my MP on issues I care about. The final, very niche, string to my bow is running a growing business importing Ukrainian ales.
Vision for CharityComms
I want to ensure CharityComms continues to be at the heart of debate, joint-thinking and boundary-pushing across the sector. That it brings together the great and mighty with the small and nimble to learn from each other and thrive. I would like it to increase its offer to support charity employees at different stages of their career – from those getting into the sector and starting out, to directors and CEOs.
I think CharityComms is best-placed to bring in advice and innovation from other sectors. And finally, it should grow its role in becoming a voice for the sector, bringing organisations together when we face communications challenges – from chief exec's pay to GDPR.
Richard Evans, head of press and public affairs, The King's Fund (organisational member)
Professional experience
I have worked in charity communications for almost a decade, leading teams at Diabetes UK, World Cancer Research Fund and The King's Fund.
As a former journalist, my career has particularly focused on media relations but I have also been responsible for brand, marketing, digital, creative services and public affairs.
I have written a biography of Basil Clarke, the father of the UK public relations industry, and been a member of both the Council of the Chartered Institute of Public Relations (CIPR) and its not-for-profit group's committee. I am also co-founder of the One Riot charity communications blog.
Motivations
CharityComms is a fantastic organisation that I've personally massively benefited from. As well as learning lots from its events and publications, taking part in the mentor programme has had a huge positive impact on my career.
It's not just me; CharityComms has been key in building communications skills across the sector and so ensuring comms teams are better placed to change the world.
I'd love to be part of helping guide and support it over the next few years, as its continued success will be vital if we want to see our sector thrive in the future.
Personal qualities and experience
Having been a member of the CIPR Council and Diabetes UK's executive team, I have experience of leadership in both a charity and a membership organisation.
I have good knowledge of best practice in charity communications and can bring the perspective of someone with experience of working in the sector.
Above all, I'm a real advocate for the potential of great communications and of the importance of spreading knowledge about how to do it really well.
Vision for CharityComms
More of the same. Everyone agrees CharityComms has done an amazing job over the last few years, and so the big challenge is to support the team in keeping up the good work.
I think CharityComms has an important role in being a voice for charity communicators and championing them within the sector.
But my biggest priority would be focusing on how it can continue to support people to improve their skills and knowledge. For me, that is the absolute key.
Clive Gardiner, head of digital, NSPCC (organisational member)
Professional experience
I'm a results-driven, customer-centric leader, strategist and problem solver with varied broad senior management experience gained at leading commercial (We7, BMG Music, Pioneer) and not-for-profit (NSPCC, RNIB, Cafédirect) organisations including roles as managing director (three times), head of digital (three times), head of marketing (twice) and regional director of new media (Asia Pacific). I have deep expertise in strategy, digital, content, music and tech. For the last 10 years I have specialised in digital transformation and delivering #digitalforsocialgood. I am a 'people person' motivated to help and lead by example. Usually calm and smiling with a 'happy Buddha' disposition 😊
Motivations
My work in digital transformation at RNIB and NSPCC has benefitted from learning and insights I have picked up from peers and commentators across the sector. When participating in charity sector 'think tanks' and events since 2016, I have found my views, experience, perspective, challenges and stories have been valued and appreciated by others from varied backgrounds and contexts. This resonates with my previous coaching, lecturing, speaking and writing. With all things 'digital' so topical yet mystifying for so many, I believe I can contribute to the important work of CharityComms to help solve problems, share knowledge and improve practice.
Personal qualities and experience
The deep and broad experience I have gained from challenging senior roles have all involved an organisation adjusting quickly to changes in customer behaviour driven by new technology. My consistent success across a variety of circumstances (commercial, NFP and charitable – multinational, startup, plc, charity) is attributable to my commitment to deeply understand the perspective of the customer so that tangible value and benefit can be delivered. I am curious and pragmatic. Raised in diverse Southall, I have always worked actively against racism, sexism and inequality. I have a multicultural family.
Vision for CharityComms
I'm excited by how tech innovation is continually empowering people, changing communications and behaviour, and disrupting how things get done. Keeping up requires continual development, fresh thinking, new strategies and an organisational transformation centred around the customer/supporter/user/beneficiary. For charities of all shapes and sizes, the challenge to send the right message to the right person at the right time in the right place in an increasingly 'VUCA' world is immense. CharityComms has a vital leadership role to discuss the difficult, to highlight the failures as well as the wins and to champion tips and tricks so that all can progress.
Matt Haworth, co-founder, Reason Digital (corporate partner)
Professional experience
Starting my career as a writer, I moved into digital communications early in my career for the BBC, The University of Manchester and other public-purpose organisations.
My experiences working along-side agencies led me to co-found a new type of digital agency: Reason Digital. A social enterprise, that was fit for the sector with specialist expertise and fair pricing. 10 years on, the agency has worked with charities, big and small, to help them achieve results with digital. I am an author. In 2016, I wrote The Digital Fundraising Book (2016).
Motivations
CharityComms and me go way back.
I've volunteered with CharityComms since 2012, when I gave my time to share digital expertise at an event. I've spoken numerous times since, and gave the second most popular presentation at a CharityComms event last year. Reason Digital also supports the North West CharityComms group with free space and refreshments.
I want to use my experience in growing and leading a social enterprise that serves the charity sector, and fly the flag for both digital communications and the army of people that support charity communicators in agencies up and down the UK too.
Personal qualities and experience
I have more than a decade's experience in working with charities, and other public purpose organisations, on their digital communications. Digital presents huge opportunities for charity communicators.
As a founder and leader of a social enterprise I believe I can bring commercial expertise, and feed in to how the network can serve its customers – its members – and continue to be financially sustainable.
I'm a Northerner – which shouldn't be a point of diversity – but having a regional voice from outside the capital could help as CharityComms grows its regional networks and membership!
Vision for CharityComms
Through the recent crisis in public trust of charity fundraising we have seen the harm that happens to our sector, and therefore to society, when charity leaders fail to value and resource communications.
I want to volunteer with CharityComms to ensure communications professionals are empowered – and have the professional development resources they need – to harness the power of digital communications and use it as a force for good.
I will build on the excellent work of the network in digital, including with online articles, the Digital Benchmark and more and ensure CharityComms is fit for the future.
Alexandra Holden, director of communications, Target Ovarian Cancer (organisational member)
Professional experience
Having spent over twelve years working in charity comms, I have seen first-hand the power effective communications have. In my current role as director of communications at Target Ovarian Cancer, our digital and media reach has increased significantly, and with that, the organisation's brand, authority and impact. Our communications work has helped deliver changes to government policy and increased our fundraising income. I have experience in both internal and external communications, in both the charity and corporate sector, in the UK, Australia and Scandinavia, for Bupa, Virgin Media, Mencap, Westpac Bank, GE and the Edward Storey Foundation.
Motivations
Ultimately, the key to successful communications is working with others; I understand the importance of being able to share knowledge and expertise. CharityComms plays an important role in bringing different organisations together and enabling us to benefit from our collective experience. I am absolutely passionate about communication and how good communication can influence impact. Any opportunity to be involved in shaping communication with more people and more organisations, and to help more charities and charity communicators achieve their potential would be a delight!
Personal qualities and experience
I have worked for a wide range of organisations, both large and small, corporate and charity, which means I have a broad perspective which I feel would enable me to make a valid contribution to the CharityComms board. I have been a trustee of the Twins and Multiple Birth Association, a director of Conewood Children's Centre and sat on NCT's volunteer advisory board, so understand the strategic insight required. As a single mum working flexibly in a senior role for a hard-hitting organisation, I also bring a different career dynamic.
Vision for CharityComms
CharityComms is a fantastic organisation, an essential network for communication professionals wishing to develop their skills and careers. There is a wealth of information available and a large network to be part of. In the future, I see CharityComms having more reach across the sector, finding more ways to support all communicators in all charities – there are so many we never hear from. I would also like to see more external focus and influence in the charity sector as a whole, representing communicators' interests and broadening our impact strategically.
Oli Lewington, director of engagement, Cystic Fibrosis Trust (organistaional member)
Professional experience
I'm a storyteller with a background in film and theatre who transferred to the charity sector in 2012 following an early career making documentary films for brands, broadcasters and not-for-profits. After becoming World Vision UK's first full-time social media employee and developing its digital storytelling approach, I joined the Cystic Fibrosis Trust three years ago. As someone living with cystic fibrosis and having survived a double-lung transplant, it was the perfect opportunity to make a difference to the lives of people like me and to make sure children born today could look forward to a brighter future than I had.
Motivations
I've been looking for a trusteeship for a while, but haven't managed to find the right opportunity to add the most value. CharityComms has massively supported many members of my team and I've been incredibly impressed by the work it does and the impact it has with a small team. As a storyteller I'm passionate about communicating in engaging and enchanting ways, forging connection through emotional stories and driving action. This feels like the right time and the right place to be able to invest those skills to give back to an organisation that supports so many people.
Personal qualities and experience
I was a founding trustee of a small charity that won Best Campaigning Team (2007) and Best New Charity (2008) at the Charity Times Awards, so I've experienced board roles before, as well as bringing passion for the cause with a tactful and diplomatic approach. I want to support the team who deliver incredible work while ensuring they continue to deliver the very best level of service to members. I consider myself disabled and although I've never worked specifically for an agency, I worked for a production company with both commercial and charity clients that operated in an "agency" model.
Vision for CharityComms
My vision for CharityComms is for the organisation to continue to lead the way in developing the brightest and best talent in the sector by supporting organisations to grow the skills of their people. I want to see the membership continue to grow and to continue increasing the exchanges of information, skills and knowledge that will help make the whole sector stronger. Most of all, I want to see more compelling stories being told in their most engaging way to increase the income and impact of all CharityComms members.
Jack Lundie, director of communications, Oxfam GB (moving to Save the Children International as centenary director this August) (organisational member)
Professional experience
I am currently comms director at Oxfam GB, but will become centenary director for Save the Children International this August. Before joining Oxfam, I was director of brand & comms at Save the Children UK and before that worked at the BBC as development lead for London 2012, deputy editor of Blue Peter at BBC Children's and as the innovation lead for BBC Sport. Prior to joining BBC, I led Comic Relief's interactive team through two Red Nose Days and the first Sport Relief, managed the creative team for a marketing agency in Bath, ran a recording studio in Bristol and did issue-based youth work.
Motivations
I'm a big fan of and active contributor to CharityComms: having attended and presented at various events and workshops. I've found the leadership of Vicky Browning inspiring and motivating, and believe that Adeela can use the foundations laid over the past 10 years as a springboard for CharityComms to offer even more to its members, the sector and the UK public. I particularly love the collegiate and collaborative culture that Charity Comms invests in. We can spend too much time worrying about who's doing what and how well, and we need to spend more time learning from each other, sharing our insights and pulling together.
Personal qualities and experience
I'm a broadly experienced communications director with wide-ranging experience, in marketing, creativity, development and strategy, from television and music to advertising and emerging platforms. My passion for media and communications – particularly digital forms – is coupled with a commitment to working with people, on projects or for organisations seeking to make positive social impact on an ambitious scale. I can't ever move the diversity dials in the right direction personally – being a white, middle-aged, middle-class, able-bodied, heterosexual Western male – but I am also a feminist, a multi-culturalist, an internationalist and egalitarian with an active record on diversity networks – particularly at the BBC.
Vision for CharityComms
I would love to be part of CharityComms consolidation in delivering great value to its members, and using that as a platform from which to exert wider influence on the voluntary sector and even the mainstream public. The Great British traditions of charitable giving, standing up for what we believe in and pulling together in tough times are all under pressure for various reasons at the moment, and I think charity communications could have a positive role in supporting those of us who feel that. Beyond that, I would simply be proud to help an organisation that has effectively convened such a vibrant and diverse community.
Navprit Rai, communications manager, Trust for London (individual member)
Professional experience
I started my career at the Home Office and then went to work for the Liberal Democrats as a policy and communications advisor during the 2010 election (when everyone still agreed with Nick...). I worked on policies that went on to be implemented by the government. I then went to an integrated comms agency that helps charity and private sector clients.
Then came a hunger for going in-house for a charity, where I've been for the past five years.
I've sat on advisory boards and have been a charity trustee before so know the responsibilities involved.
Motivations
Charities need to be good communicators to; help their beneficiaries, raise money, get policy change and shift attitudes. That's why the role of organisations like CharityComms is so important and something I really believe in.
I've gained a lot from my CharityComms membership over the years and I want to help make the organisation even better for its members.
I'm curious and a bit obsessed by reading about the latest developments in communications.
Personal qualities and experience
I have a strong track record in communications and the charity sector and meet two out of the three skills and diversity gaps that the CharityComms board has identified.
Having worked across policy and public affairs, media relations and digital, I will bring an integrated approach.
I work in a collaborative way and think humour makes most things better.
Vision for CharityComms
I'd advocate for a stronger focus on lessons for smaller charities and budgets. I'd also been keen to hear from those based outside of London on what more could be done for them.
I'd like to trial events for senior charity leaders who don't have comms in their job title, hopefully helping to get buy in for comms across more organisations.
The rapidly changing political environment and the prospect of Brexit has created an uncertain landscape. I'd like CharityComms to take a leading role in helping charities to get their messages across in these unprecedented times.
Anil Ranchod, deputy director PR & comms, Stroke Association (organisational member)
Professional experience
I'm a senior leader with over 24 years in the voluntary sector, specialising in marketing communications, campaigning and PR. I've worked for some of the UK's leading charities, including NSPCC, RNIB, Age Concern England, The Children's Society, Mencap and Stroke Association. As deputy director PR & communications for the Stroke Association, I'm responsible for:
Managing, promoting and protecting the charity's reputation
Leading on PR & media relations supported by an effective celebrity liaison team.
Developing and delivering the corporate PR and media strategy, social media strategy and BME engagement strategy that seek to meet our corporate strategic goals.
Motivations
I've been a mentor to a number of people in the sector. I thrive on leading and inspiring, offering guidance, advice and a sense of direction. I'm solution-focussed and enjoy participating in lively debates. I constantly strive for the highest professional standards. Being a trustee for CharityComms would provide me with a real challenge and an opportunity for the personal development I need at this stage of my career. CharityComms has been such a fantastic resource and support through my recent career and I feel it would be an honour to be able give back to this brilliant organisation.
Personal qualities and experience
As a gay, Asian, immigrant man, I've experienced discrimination in the past both in my workplace and from 'professional' bodies. I'd be keen to use my learning to help give people, including those facing similar situations, the confidence to succeed. I'm an active member of CharityComms and am now considered the charity sector's evaluation lead, having won two Gold awards in the AMEC International Awards in 2015 and 2017. I believe I can help raise the importance of impactful evaluations while encouraging tomorrow's communications professionals to be the best they can be, particularly those from BME backgrounds.
Vision for CharityComms
I'd want to support Adeela, as a new CEO, to deliver her vision for the charity. I'm a keen advocate for accountability and would want to ensure that CharityComms is delivering against its objectives. What I find inspiring about the organisation is its commitment to understanding its members' needs and wants, while designing engaging and relevant programmes to meet them. I'd hope to help increase its membership by continuing to raise the profile the organisation to new audiences, namely, younger BME communications professionals. I look forward to also helping CharityComms share its fantastic resources even further.
Laura Robertson, content strategist, Contentious (corporate partner)
Professional experience
I'm a content strategist at Contentious, the consultancy I co-founded. I've previously worked for Bond, Plan International UK, Conciliation Resources and Responding to Conflict. I've worked on large and small campaigns, live event coverage, and created and managed content for websites, newsletters and social media accounts. I'm an active member of Digital Charities. I've also worked in commercial sales and HR. I speak fluent French and Spanish and I've worked in lots of countries and environments with a wide range of people.
Motivations
I'm a great believer in the power of networks such as CharityComms. Together, we have huge potential to create change, to provide peer-to-peer support, and to share knowledge in order to have the biggest impact. I'd like to use my skills and experience to help make the network stronger and to help inspire CharityComms to even bigger and better things.
Effective, creative communication is vital to the survival of the charity sector. I want to help enhance the role of communications and champion the amazing people who work in communications.
Personal qualities and experience
I'm passionate about doing things properly. From the washing up to the world wide web.
I'm an energetic, enthusiastic digital native; I've worked in digital teams and I understand the power and potential of a digital approach.
My consultancy and international sales work means that as well as my extensive charity experience, I can bring commercial skills to the role.
In full-time roles and as a consultant I've helped networks, campaigns and communities make the most of online and offline connections, creating the right conditions for constructive engagement and collaboration.
Vision for CharityComms
CharityComms is a great force for change within the sector. The relationship between organisations, users and audiences is changing; CharityComms can help steer this change and be a shining light for the benefits of a content-first, human-centred approach.
CharityComms has a great opportunity to be a feisty campaigning aunt as well as a protecting parent, standing up for communications and the importance of communications people and skills.
The power of CharityComms is its community; in order to become more influential, it can make wider and deeper connections, both inside and outside the membership.
Christina Rolles, head of communications, The Lullaby Trust (organisational member)
Professional experience
I am currently head of communications at The Lullaby Trust with overall responsibility for overseeing its print and digital channels, increasing engagement, national awareness campaigns and brand development. I have a varied communications background; in my previous role as communications manager at Scoliosis Association (UK) I oversaw a major brand refresh and the revision of all our health information. My charity comms career began as membership and communications officer at the Institute for Small Business and Entrepreneurship, where I created and implemented the communications strategy and established and developed our digital presence. I also specialised in membership recruitment and retention.
Motivations
Since joining as a member I have been impressed with the many fantastic services and resources offered by CharityComms. I am excited by the opportunity to play an active role in an organisation that helps to inspire communications professionals of all levels across the sector. I understand the vital function that comms performs within charities and want to share the experience I have gained from working in a member-led organisation. I would relish the chance to help steer the direction of CharityComms and be part of its continued growth and development, as it builds upon its considerable achievements.
Personal qualities and experience
I believe I can bring creativity and a breadth of skills and experience to the CharityComms board. I have worked closely with trustee boards in previous roles and as a member of the senior management team at The Lullaby Trust, I am involved in developing organisational strategy, representing the comms function and ensuring it is embedded in our planning and work. Having worked in both small and medium charities, I believe that I can bring an understanding of the current challenges facing the sector and how CharityComms can help support communications professionals to deliver the best results for their organisation.
Vision for CharityComms
My vision is for CharityComms to be the gold standard in comms training, resources and knowledge. Building on its solid reputation, I believe it could raise its profile and increase engagement. Every charity should be a member of CharityComms! Much more could be made of the fantastic membership benefits and big-name members and CharityComms should be more vocal about the impact it has had in gaining recognition of comms as a vital function in any organisation. I would like to use my experience to support CharityComms to be more innovative in its marketing, making use of cutting-edge tools.
Alex Scott, freelance consultant, brand and content strategy (individual member)
Professional experience
Eighteen years communications work with top tier national and international not-for-profits, pushing them to be outstanding. Becoming a brand strategy and content consultant in 2016, I've worked with Macmillan Cancer Support, Samaritans, Breast Cancer Care and others on brand strategy and content development. My client side experience includes roles at NSPCC, BBC and Age Concern (pre-merger) as well as head of brand at Cystic Fibrosis Trust and head of marketing at Anthony Nolan. I've worked with CharityComms on presentations and thought pieces and separately built a strong and respected charity brand network of heads and directors throughout the sector.
Motivations
The third sector isn't perfect, but it's better than anything else we've got and I'm dedicated to being a part of it. We make the world better. Not for money or self-aggrandisement, but because we care about it. I am determined to get the best out of myself and every organisation I work with because the work, the people, the animals and environments they represent matter. And if want we want to do more good and be more effective, showing the world that work and the vital role it has to play is essential for each organisation. Over to CharityComms.
Personal qualities and experience
My focus is making the most impact for the best value. A strategic and creative thinker, I've rebranded charities, developed marketing, comms and brand strategies and built award-winning campaigns. As a seasoned leader, I've directed teams through good and difficult times to produce better results than ever before. An influential communicator, I've presented to rooms of hundreds, negotiated with boards of trustees and mentored those junior to me. I've used tenacity and humour to bring organisations together and helped them express themselves in a way that's clear, compelling and consistent.
Vision for CharityComms
An independent, influential voice that promotes the importance of communication in delivering business impact. CharityComms can introduce the sector to new ways of thinking and doing, building innovation into the fabric of every organisation's work. As a hub of expertise, CharityComms has the strength to speak for the sector on issues that concern us all. Using its unique position, it can provide insight and leadership beyond the sector in support and defense of our communication activity. CharityComms must continue to provide networking and collaboration between peers to achieve a vision of bigger, better and more.
Stephen Wheen, managing director, The Distillery London (corporate partner)
Professional experience
I've worked in the communications industry for over 15 years in video/online advertising, digital and content space. After working for organisations such as the BBC/Sky/Publicis/Red Bee Media/Current TV, I worked as part of the Google Creative lab for over three years, working to create online content for Google, YouTube and their partners, with a focus on content strategy and online best practice for online video. In 2014, I founded The Distillery London, a social content agency, who help a diverse portfolio of clients (such as Google, The DEC, The Dog's Trust, Oxfam, VSO, JustGiving, Iceland Foods, YouTube) with their social content strategy and production.
Motivations
I'm extremely passionate about digital, content and the charity sector. I'd love to have the opportunity to help inspire the charity sector to harness the power of social video and content, to make its communications more effective. When I founded The Distillery, one of my strategic objectives for the company was to work with charities to bring my knowledge and experience from the Google Creative Lab into the sector. I have put myself forward for election to the trustee board to be able to contribute more to the charity sectors standard of communications and embrace the meteoric rise of online video.
Personal qualities and experience
I have run many content strategy sessions (both in the charity sector and outside it) and the insight from those sessions gives me a unique perspective into the challenges charities face with their content and content strategy. The changing face of the communications sector presents sector-specific opportunities I've come to embrace. The qualities I bring are a dedication to the industry, a strong entrepreneurial streak and leadership within the sector.
Vision for CharityComms
My vision for CharityComms is to help the charity sector work more effectively with their content communications, embrace emerging methodologies and achieve their goals.
Donna White, head of digital marketing, The Prince's Trust (organisational member)
Professional experience
Working in a fast-paced industry that sits at the heart of The Prince's Trust, I'm an ambitiously creative head of digital marketing who's always chasing the next follower, trend and donation.
I have a background in journalism – having studied it at university before moving into PR at the start of my career – which allowed me to develop the skills I needed to get underneath the skin of my audiences and craft compelling content that inspires people to take action.
Outside of work, I stay motivated in the field by volunteering for CharityComms (of course) and overseas outreach organisation Hope for MENA.
Motivations
CharityComms is such a useful network and that's a testament to the time, effort and work of its members who do so much to make it a success.
It's been there for me when I've needed inspirational articles, wanted to learn from experts at events and even when I've had to recruit. Now it's time for me to start giving back.
I've begun by supporting the mentoring scheme, but now want to be part of a team committed to raising the bar to ensure it's helping individuals – and the industry – continue developing for the next 10 years and beyond.
Personal qualities and experience
I'm organised, motivated and ideas-focused, but also strategic. Maybe it's because I'm mixed race that I see things from different perspectives and like to challenge ideas. Or, possibly, because I've worked agency side in communications that gives me a broader view.
I sit on numerous working groups, which gives me experience collaborating with different people to achieve goals, such as community outreach and pastoral care teams.
I also run events to inspire women to 'own' their voices by discussing issues including mental health and motherhood. It's these personal projects that help me grow by making a grass-roots level difference.
Vision for CharityComms
Communication is at the heart of everything we do so it's vital this is championed in every way to ensure we're interacting with each other and supporters and engaging those we're yet to know.
My vision for CharityComms is to ensure a diverse network of voices are listening to members and moving the network in a direction that will see it thrive over the next 10 years and beyond. By translating its wealth of resources for 'on the go' social networks and advocating online peer-to-peer discussion, we'll demonstrate how we're prioritising flexible industry up-skilling so even more members can benefit.